Welcome. Sean is a web developer and Flash enthusiast. Please enjoy his feature projects.
About SEAN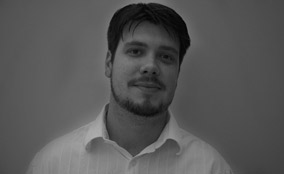 Since 2007, Sean Leis has been a web designer and interactive developer working in sunny South Florida. Sean's unique style and commitment to excellence has helped propel him up the corporate ladder.  Over the years, he has worked on projects respected names like Royal Caribbean Cruises and Kerzner International to name a few.  
Sean is comfortable working with a team or on an individual basis to meet deadlines. In addition, he is a problem solver and pays close attention to detail.
Sean's skills range from developing ecommerce applications to creating html newsletters.  Another of Sean's skill sets is development using Adobe Flash. 
In 2008, Sean graduated from Florida Atlantic University with a BA in Marketing. His studies focused on business fundamentals such as marketing strategy and advertising. Since college, Sean strived to learn as much as possible about web design.  As an added benefit, he has also acquired an extensive knowledge of search engine and internet marketing.
For more information please see resume.
Professional qualities include:
Server-side: ColdFusion, MySQL, MS Access, Wordpress, XML
Client-side: Actionscript 2 & 3, Papervision 3d, HTML, CSS
Software: Flash, Photoshop, Illustrator, Dreamweaver, 3dsMax
Operating Systems: Mac, Windows